It is possible to visit the city of Florence for barrier-free tourism.
Some of Florence's museums are working to remove the perceptive-sensory and architectural barriers that are difficult to overcome in a Renaissance city like Florence and to allow everyone to admire and enjoy its wonders.
Santa Maria del Fiore is the symbolic church of Florence and for years it was the largest church in Europe. It was begun in 1296 by Arnolfo di Cambio and consecrated on March 25, 1436.
If you want a preview of the history of the construction of the church told by official guides of Florence click here
Barrier-free tourism: Santa Maria del Fiore
Entrance : The external pedestrian area is paved with stone slabs, in some parts irregular. The cathedral forecourt that precedes the main entrance can be reached only by 4 steps, while the entrance reserved to visitors with reduced mobility is at the Porta dei Canonici, located on the right aisle, south side, about 150 meters away.
The Porta dei Canonici is accessible by a concrete ramp, equipped with handrails on both sides, 510 cm long. The threshold, in granite, at the entrance is 42 cm wide and has:
an internal step with a height of about 5-6 cm
an external step with a height of about 4,5-5,5 cm
Inside: It is also accessible to visitors in wheelchairs.
Ticket office: In front of the Porta dei Canonici, it can be reached through three steps of variable height between 13.5 cm and 16.5 cm. The door is automatic and sliding.
The ticket office with priority access for visitors with disabilities is located inside the Museo dell'Opera del Duomo, in Piazza del Duomo.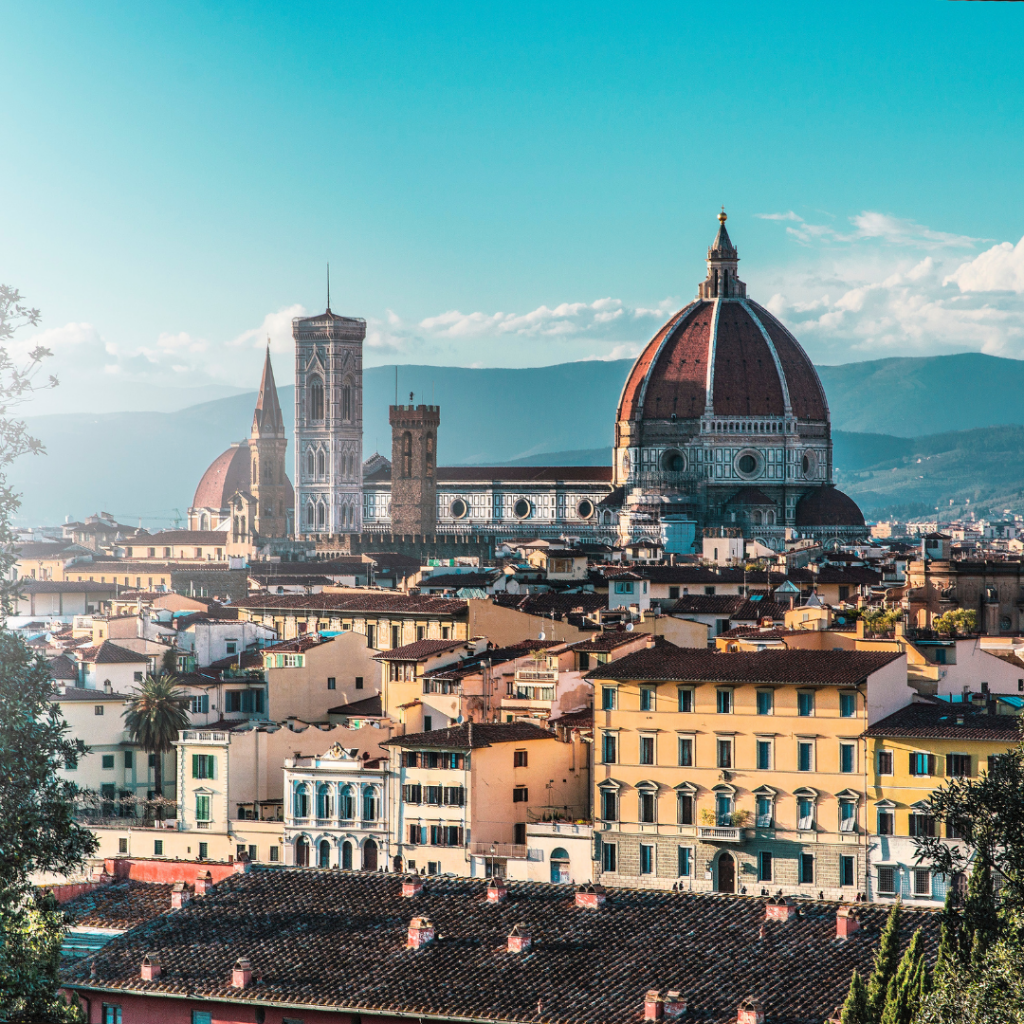 It is possible to go up there only on foot passing through a small door at the bottom of the left aisle of the Cathedral and climbing 463 steps.
Basilica of Santa Reparata
It can be accessed from inside the Cathedral by descending a few steps. Video panels in Italian and English support the visit.
Campanile di Giotto
A staircase of 414 steps has to be climbed to the top.
Barrier-free tourism report
The reports on the accessibility of Florentine museums are drawn up by the onlus association Handy Superabile, engaged in the promotion of projects for "superaAbile tourism".
For people staying in Florence for a few days and looking for a barrier-free accommodation, Residenza de Boni could be the ideal place to stay during your vacation in Florence