All our apartments are perfect for family vacation. They are large, comfortable, private and equipped with all comforts. 
If you think that Florence is not a city for children, you are making a mistake because there are many opportunities for family traveling with teenagers.
Gardens, theme parks as the park of Collodi, especially museum tours made for children, the carnival.
The carnival: a festival celebrated in the squares with masks, colors, dances and laughter
Each year dates change depending on when Lent and Easter falls: the first day of carnival is Maundy Thursday and it is ending on Shrove Tuesday which coincides with the last Tuesday before Ash Wednesday. This year the carnival will be celebrated from 11 to 16 February 2021.
The most famous carnivals in Italy are the Carnival of Venice, the Carnival of Viareggio (1 hour and 30 minutes from Florence), the Carnival of Acireale and the Carnival of Ivrea where the parades are continuing for few days. It is a tradition for children, in all cities, enjoying different dresses  and walking around in the main streets and throwing confetti and eat the typical sweets of the carnival: cenci, frittelle or schiacciata alla fiorentina (typical Florentine cake).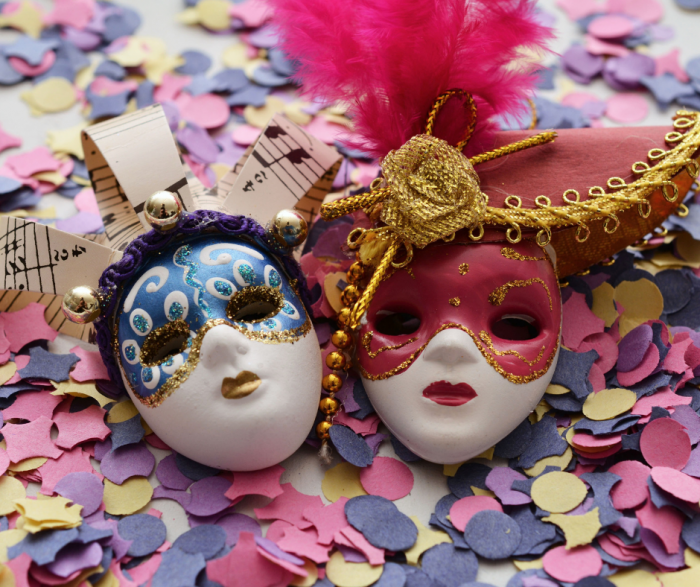 If you come to Florence during the carnival you can see the streets full of children dressed as knights, ladies, pirates, superheroes or the typical Italian masks such as Punchinello or Harlequin, chasing each other joyfully making child's play because at Carnival every joke is worth!
 In this particular year unfortunately many events will not take place, but Viareggio does not give up and  the carnival will be postpones to 18th of September and the event will celebrate until the 9th of October. A perfect family vacation!