If walking through the streets of the historic center has something extraordinary all year round, do it during the Christmas period – when all the lights are turned on for the holidays – has really something magical.
The huge Christmas tree in Piazza Duomo, the lights that illuminate the bridges and monuments, the markets, the hot chocolate… a moment of joy for adults and children.
What to do for Christmas in Florence. For those traveling on their own, with friends, family or for those who want to travel to Florence with family.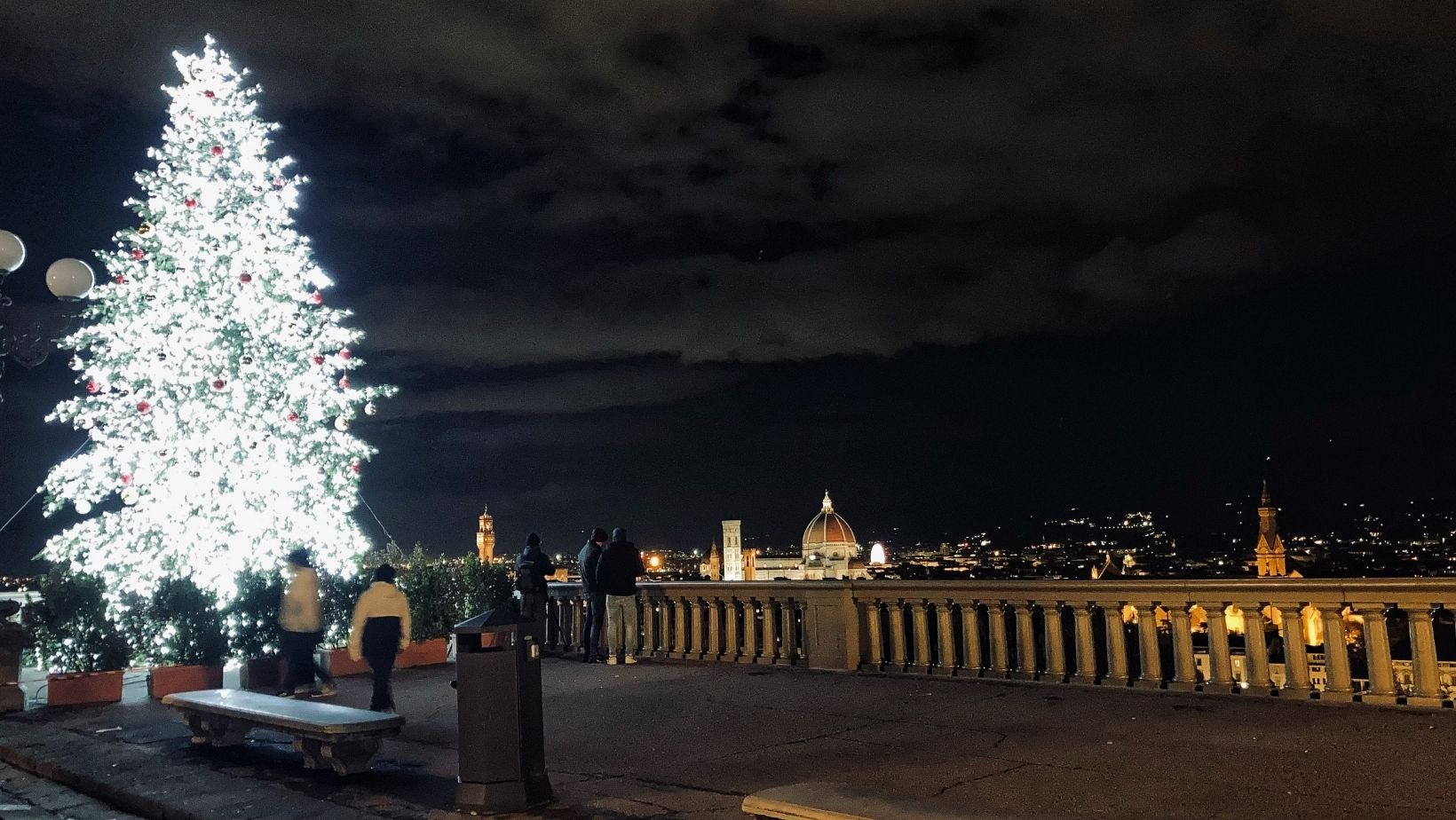 Christmas lights
Florence for Christmas definitely turns on all its lights on December 8. The streets of the center are immersed in a magical atmosphere. Via Tornabuoni shines under a cascade of lights, the wonderful Christmas tree in front of the Duomo of Florence reflects the magnificent Christmas tree of Piazzale Michelangelo, an ever-present light that warms the whole city. In Piazza della Repubblica we can do nothing but become children again, wishing to take a ride on the city carousel while sipping a hot chocolate.
Festival of Lights.
The monuments for Christmas in Florence are decorated with colors. From December 8 to January 9 from 5.30 pm to midnight Ponte Vecchio, Piazza Santissima Annunziata, Piazza San Lorenzo are illuminated with games of light that accompany us during our walks through the streets of the center.
Christmas markets in Florence
The Santa Croce Christmas market in Florence is now a Florentine tradition.  The little wooden houses and delicacies create the atmosphere of the Christmas village.
The Christmas markets in the square of Novoli or Gavinana where you will surely not be able to leave without a thought for friends or family or a souvenir of your vacation.
The ice rink and the Ferris wheel
The imposing Ferris wheel becomes an unmissable destination for those who want an amazing panoramic view of Florence at Christmas admired from a completely new prospective. In Via della Fortezza, the wheel dominates Florence and illuminates the main avenues of Florence, and always in Via della Fortezza under the wheel is the largest skating rink in Europe. What could be better than a ride on skates for those in search of Christmas atmosphere?
Christmas markets outside Florence
For those who want to stay a few more days in Florence and decide to spend a few hours outside the center of Florence will certainly not want to miss the Christmas village in Montepulciano, with the market and the castle of Santa Claus, or the world of Santa Claus at Villa Montalvo in Campi Bisanzio with the wood workshop, the skating rink and Santa's train.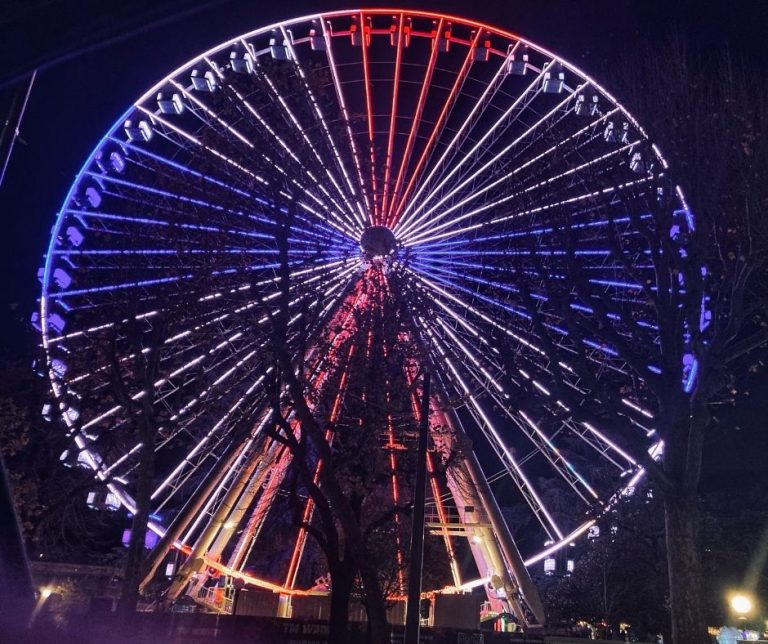 And to breathe the Christmas atmosphere even all our Residences are decorated to make you spend a wonderful Christmas in Florence.